Flowers Growing Out Of My Chest
2021, drawing, ceramic object, installation, text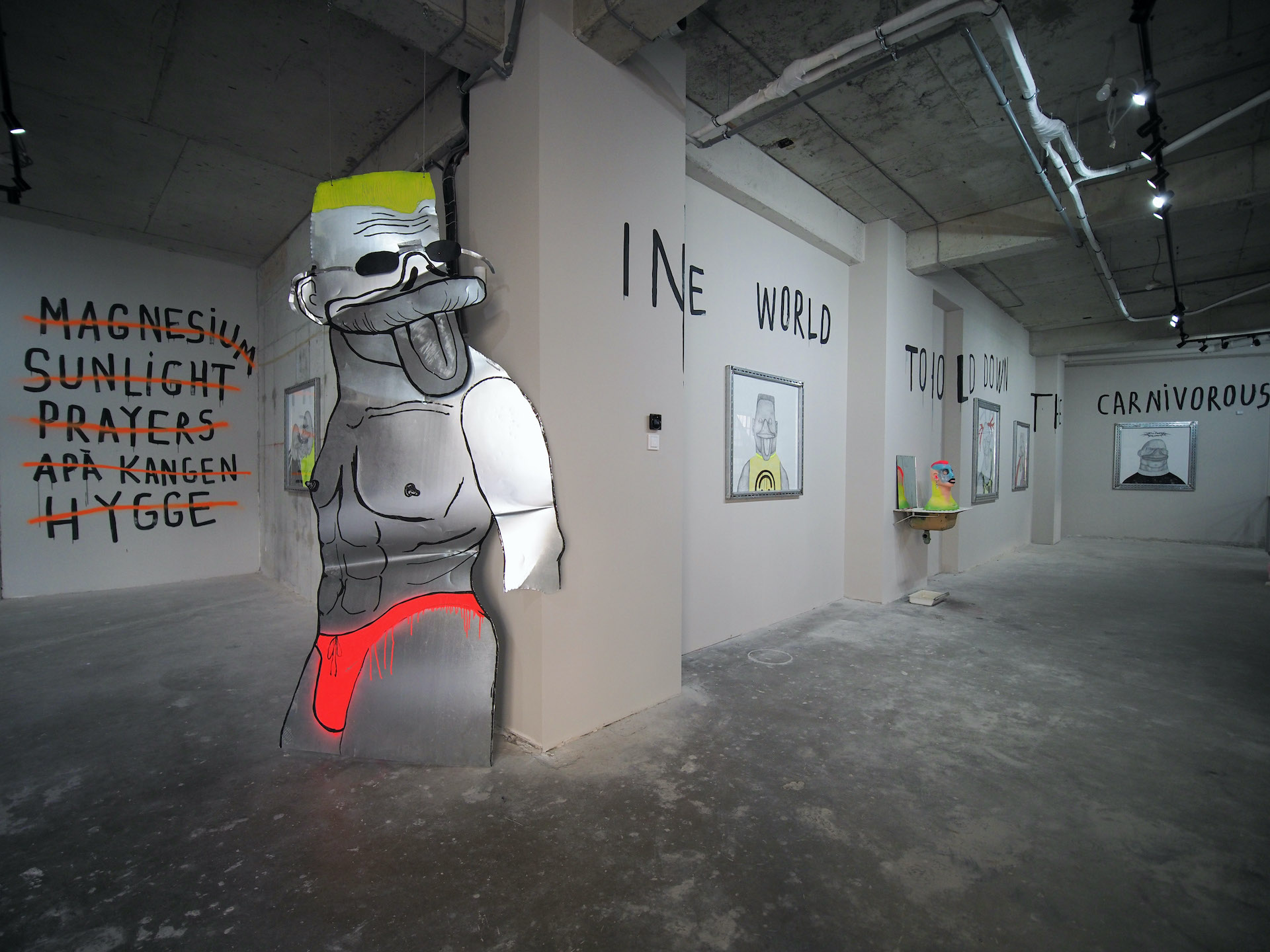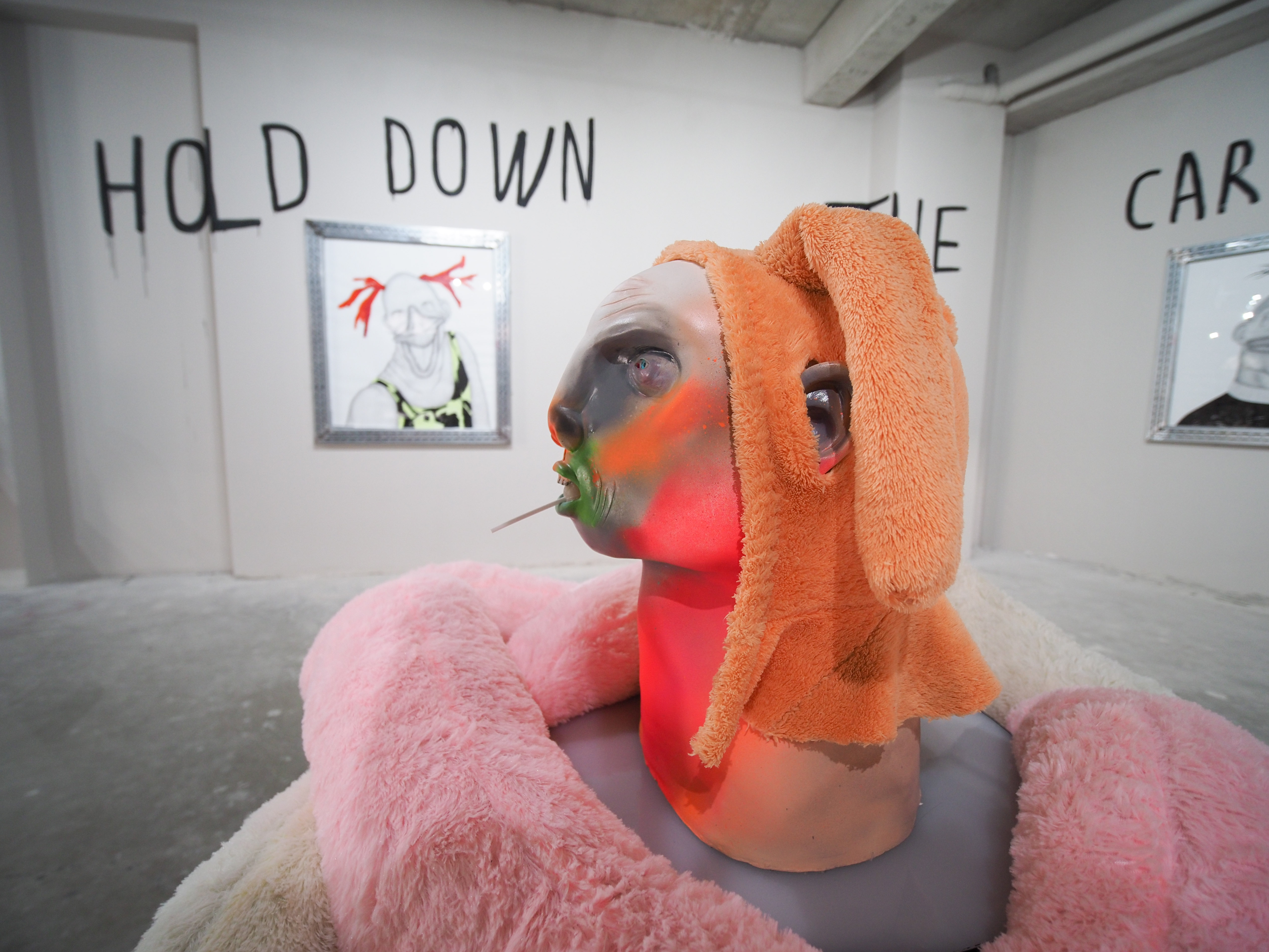 Flowers Growing Out Of My Chest

26 Nov 2021 - 29 Jan 2022
Mobius Gallery, Bucharest

Curator: Stefania Dobrescu


The exhibition showcases a series of new works through which the artist explores the dynamism of music on the relationship between mind and body, trying to define how individuals shift from a solitary condition into an unguided daze that metamorphoses oneself toward beings influenced by rhythm and sound. This energy is transmitted through an unseen sound passage that veils all the social discrepancies and allows individuals to connect and share the same vibration. Lea Rasovszky's works celebrate the misfits, unglamorous people that do not align with the expected criteria, but face it with boldness, simply because the liberty of being yourself right in the middle of others is just too good to let it go.

There are a few ways to describe the instant primal attachment that we can have with music. It moves and comforts us most wonderfully and purely. Flowers Growing Out of My Chest is a kingdom that sustains itself by developing people's connection to one sound-euphoria ecosystem, a place that urges you to feel that moment when energy is oozing out from your entire body. Sooner or later, before you know it, flowers are growing out of your chest, heart and proximity, in this place that allows a universal language and no effort to use it, because without a word everyone is experiencing the same unifying feeling - the comfort of displaying who they really are or who they could be. It takes fierce will to let yourself be, and the taste of that is an explosion of colours, nuclear blue is coming out of your ears, your skin is turning bright pink, lavish green, pandemonium yellow, light is flashing through your eyes, and everything is taking the shape it should have been from the beginning.

In the middle of this burst of colours, as all things are coming in synchrony with the rhythm, and as the windows can't hold in the disco lights, muffling the sound, there is a message of comfort. Here we can finally come at ease with the duality that makes us both kind and harsh, affectionate and uncaring, composed and scattered, in its all significance and insignificance. Lea's humanoid figures, both on paper and ceramics, lay at the border of what we can and could see. They are the ones already enjoying the music, the ones that let the sound cover any doubt coming from within, yet they never changed - just become who they were from the start. They have no real or false self and no contradictions to wrestle with, the kind-of primordial and raw state allows them to explore a pathway of connecting to others, a need that can be forgotten or ignored but never replicated. You can look at them from a corner, through a strict dogmatic judgement or just with amusement, but there is no price high enough to be paid for the liberty of owning yourself. You may as well join the party and embrace the joy and hardship of self-discovery.